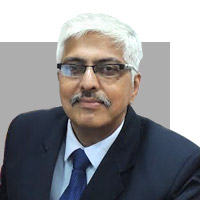 His Experince Includes :
Indirect Tax : Value Added Tax and Service Tax- Entire gamut of services from tax planning, filing returns, Representing clients for scrutiny assessments, Preparation and representation in appeals, Representing clients in Appellate Tribunals.
Direct Tax : Income Tax Audit
Statutory Audits
Internal Audits of Public and Private Limited companies
Other Porfessional Experience :
Visiting faculty at the Lala Lajpatrai college of Commerce & Economics.
His credentials :
Chairman of Indirect tax Committee of Chamber of Tax Consultants(CTC)
Past Member of the Managing Committee of Sale Tax Practitioners Association Of Maharashtra (STPAM)
Editor of the Sales Tax Review, the monthly journal of the STPAM.
Regular Column Writer in the Journal Sales Tax Review.
Presented papers and delivered lectures at Residential Refresher Course, Non Residential Refresher Course of STPAM and Branches of WIRC.
Has delivered lectures on Indirect Taxes at various organizations like AIFTP, BCAS, CTC, WIRC of ICAI, Maharashtra Chamber of Commerce and various other forums.
Contributor to Budget e-Publication of Chamber of Tax Consultants.