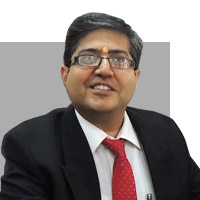 His Experince Includes :
Direct Tax : Income Tax Audit and entire gamut of Services from Tax Planning, Filing Returns, Representing Clients for Scrutiny Assessments, Preparation and Representation in Appeals before CIT (Appeals) and Income Tax Appellate Tribunal
Black Money (Undisclosed Foreign Income and Assets) and Imposition of Tax Act, 2015 : Planning and Compliance
International Taxation and FEMA : Planning and Compliance.
IndirectTax: Service Tax Planning and Compliance
Statutory Audits
Business Advisory
Other Porfessional Experience :
Part time Lecturer, Sydenham College of Commerce and Economics
Visiting Faculty – Institute of Distance Education, Mumbai University
Visiting Faculty – Sydenham Institute of Management (SIMSREE)
His credentials :
Chairman of Direct Tax Committee of Chamber of Tax Consultants for the year 2017-18
Member of Students and IT committee of Chamber of Tax Consultants for the year 2015-16
Member of Allied Law Committee of Chamber of Tax Consultants for the year 2014-15
Past Convener of Mumbai Central CPE Study Circle of WIRC
Contribution of article "Bogus Purchases and Implications of Purchases from Suspicious Dealers." in the Sales Tax Review of the Sales Tax Practitioners Associations.
Contribution of Special story on Black Money Act by the Chambe rof Tax Consultantson the topic "Service of Notice, – Deemed Validity of Assessments, Appearance".
Presented papers and acted as Speaker for Discussion in various study circle meetings by the CPE study circle of ICAI, CTC and BCAS.
Contributor to Budget e-Publication of Chamber of Tax Consultants.